Announcing my new album, (Music for) Twelve Goodbyes.
I'm excited to share music with you today, out now on Bandcamp, Spotify, Apple Music, and everywhere else people listen to music.
Like my previous album, Music for Fifteen Emails, (Music for) Twelve Goodbyes maintains a measured pace, allowing the listener to focus on what is in front of them or to drift off along winding thought-ways. But at the same time, as background music, it doesn't always sit so comfortably. An email is generally far less serious than a goodbye, and thusly, the new album carries a greater emotional heft. The performer is far more present, the melodies more intimate - and the themes, more interior to the soul than the home. My heart is in every note and every rest.
Sometimes, in order to say hello, we must first say goodbye. Over the last two years, I have said goodbye and goodbye and goodbye: the end of a long-term relationship, a symphony of traveling farewells, and the sad passing of both of my grandfathers. But so, too, have I said hello: to a new phase of life, many new friends, and a world of adventure. In Music for Twelve Goodbyes, I hope you hear it all: the melancholy, the joy, the fear, the reflection - and the peace found when we embrace the beautiful constant of change.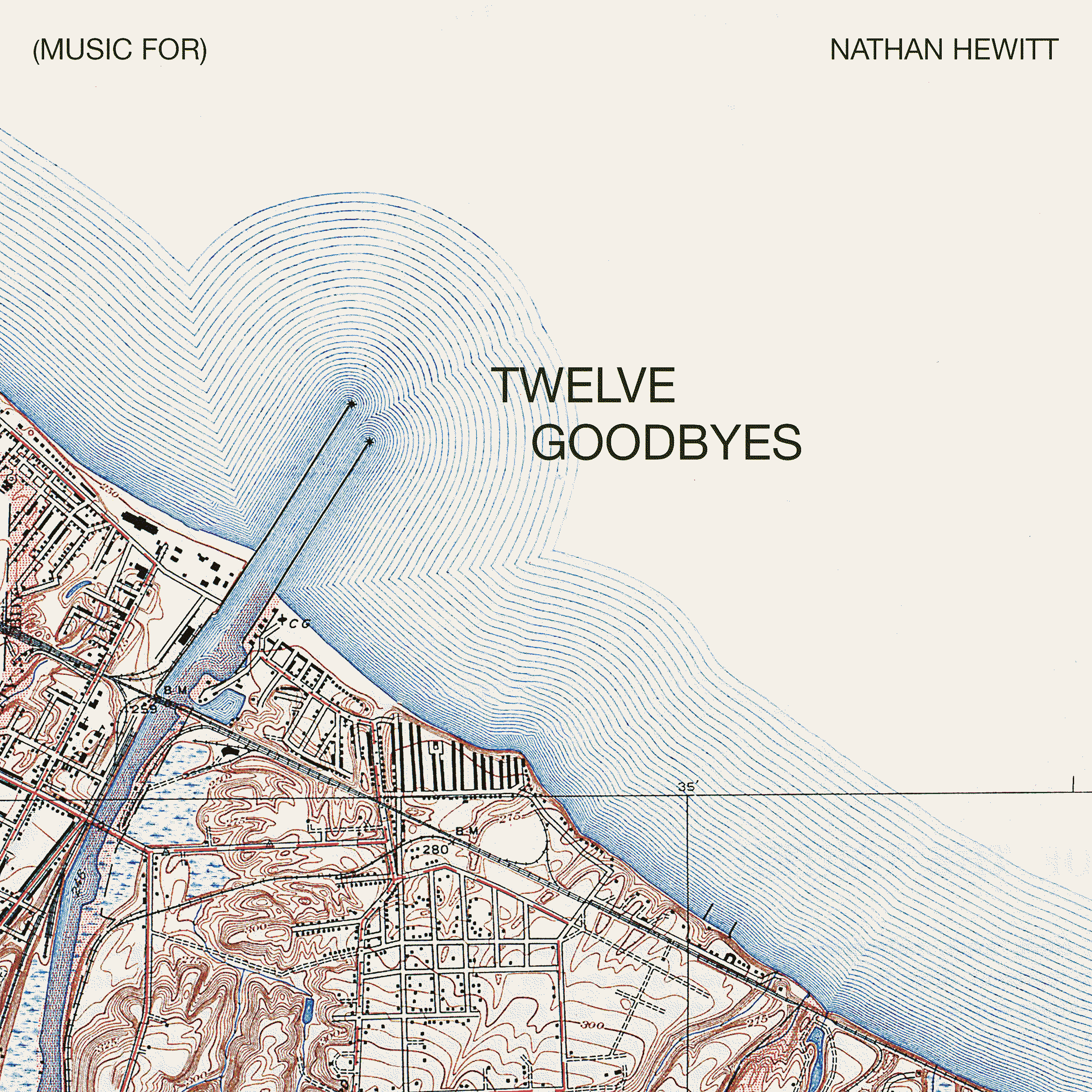 Here's what my close friend C had to say about it when I offered them $50 to write something nice:
Ridgewood, Queens-based musician Nathan Hewitt has spent a lot of time in his bedroom. From the confines of stay at home orders and working from home, Hewitt garnered a fruitful output of home recordings including Music for Fifteen Emails Vol. I & II, a collection of fifteen peaceful themes and melodies inspired by 1980s Environmental Music by Japanese musicians like Hiroshi Yoshimura and Satoshi Ashikawa. Hewitt now offers up (Music for) Twelve Goodbyes, a natural segue and development of these earlier projects and his most refined musical offering to date with a dozen glowing laptop lullabies of ample emotional magnitude, thoughtful artistry, and musical impression.

The album opens with "Make yourself at home", a nod that this music is not solely of goodbyes in a farewell sense but goodbyes the present verb– a process and patience, to make yourself while at home. Hewitt's titles reassure himself, conjure grace, and spill over with enough to share with all of us. Coming out of years of great change, continued growth, and loss converging to now- a musical summation of solitary synthesis, rich with internal dialogue, seeking something beautiful from within the workings of four bedroom walls. Ripples come off the pier of the cover art as the context, memory, and solace of the album art maps resonate and inspire the mood and depth of this music. 

Churning ostinatos of arpeggios provide a healthy soil, sprouting airy melodies in lush monochrome. There are developed musical themes, a fine-tuned technical prowess, and echoes of influences from aforementioned Yoshimura and other environmental music luminaries like Ryuichi Sakamoto or Beverly Glenn-Copeland. These songs sit patiently next to each other and we pass each one, overwhelmed with its hue, like fields of flowers. The scenery changes and in place of another swath of color there is a gnarled bramble giving way to a vacant lot. Pastoral scenes embellished and textured with jarring granular noise, trickles of delicately placed field recordings, and cheeky vocoder- a reminder that Hewitt's sound palette includes a healthy dose of self-aware humor, emphasizing the importance of community and honesty in his music. 

On (Music for) Twelve Goodbyes Hewitt invites us in with tender tones, warmth, and sincerity found across his music- a distinct blend of vulnerable themes, ongoing exploration, and a love for music and continued connection. We leave feeling soothed, having gotten to know Nathan and his music better, and inspired to make ourselves at home.
The tracks are as follows:
Make yourself at home
Sometimes a goodbye can be a (dramatic) hello
I'm glad you're back
Moving through our lives full of goodbyes
For everything
For Grandpas Ron and Russell
Love ya
To all my friends and buds out there
Keep in touch
Sometimes it happens, sometimes it doesn't
Someone will love you
As she walked out the door
Until next time
Bittersweet
See you in the morning
After the end of a perfect day
Goodbye snail
They take a long time to leave
Before you go
Sending them off on a journey
How do we do this
A playful departure
I'll miss you
With all my heart
…I hope you enjoy.