Why
Although there have been plenty of fun moments on the platform, and meaningful, valuable interactions, the truth is that I've spent most of my time scrolling, searching, looking for something that was never there. When I look back, my memory of Facebook is primarily connected with a deep social anxiety. The attention-grabbing notifications. The rollercoaster of self-worth. Every minute without a "like" was a failure. Every comment was a triumph. And even as I matured, those core feelings have never really left me.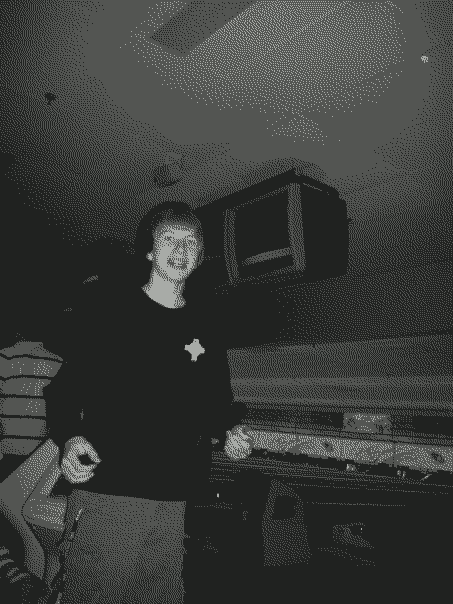 Like many people, it took me a while to realize that the News Feed was not really a "public square." My engagement with friends on the platform was governed by the whims of an algorithm that cared little for my health or the health of my relationships. Notifications did not signal authentic interactions, but rather served to keep me on the website. Every day, without my knowing it, the technology took advantage of my underlying psychology, using sophisticated, calculated tricks to hold my attention and show me more ads.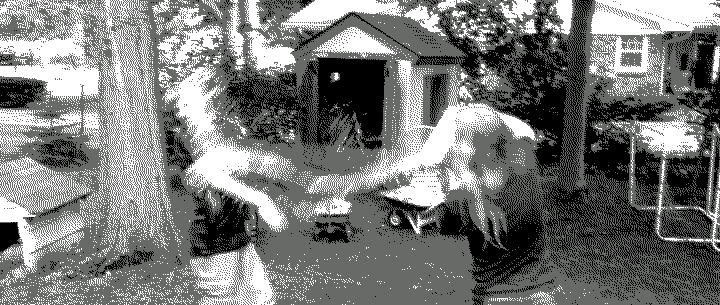 Many of you will be familiar with the saying that "If you aren't paying for the product, you are the product." In The Social Dilemma,1 a documentary film about social media, Jaron Lanier puts a finer point on it:
It's the gradual, slight, imperceptible change in your own behavior and perception that is the product.
Who would I be if I had never joined Facebook? Would I be different? Definitely! But I don't really know how, or in what way. So many of my deepest relationships have lived, at least in part, on a website whose goal is not to enrich my life, but rather to enrich itself. Every interaction I have had with friends and family on that platform is tainted by the fact that our connection was facilitated for the purpose of selling changes in our behavior to the highest bidder. For over a decade, almost all of my interpersonal communication was enabled and financed by persuasive technology and growth hacking. (This is surveillance capitalism, and it sucks.)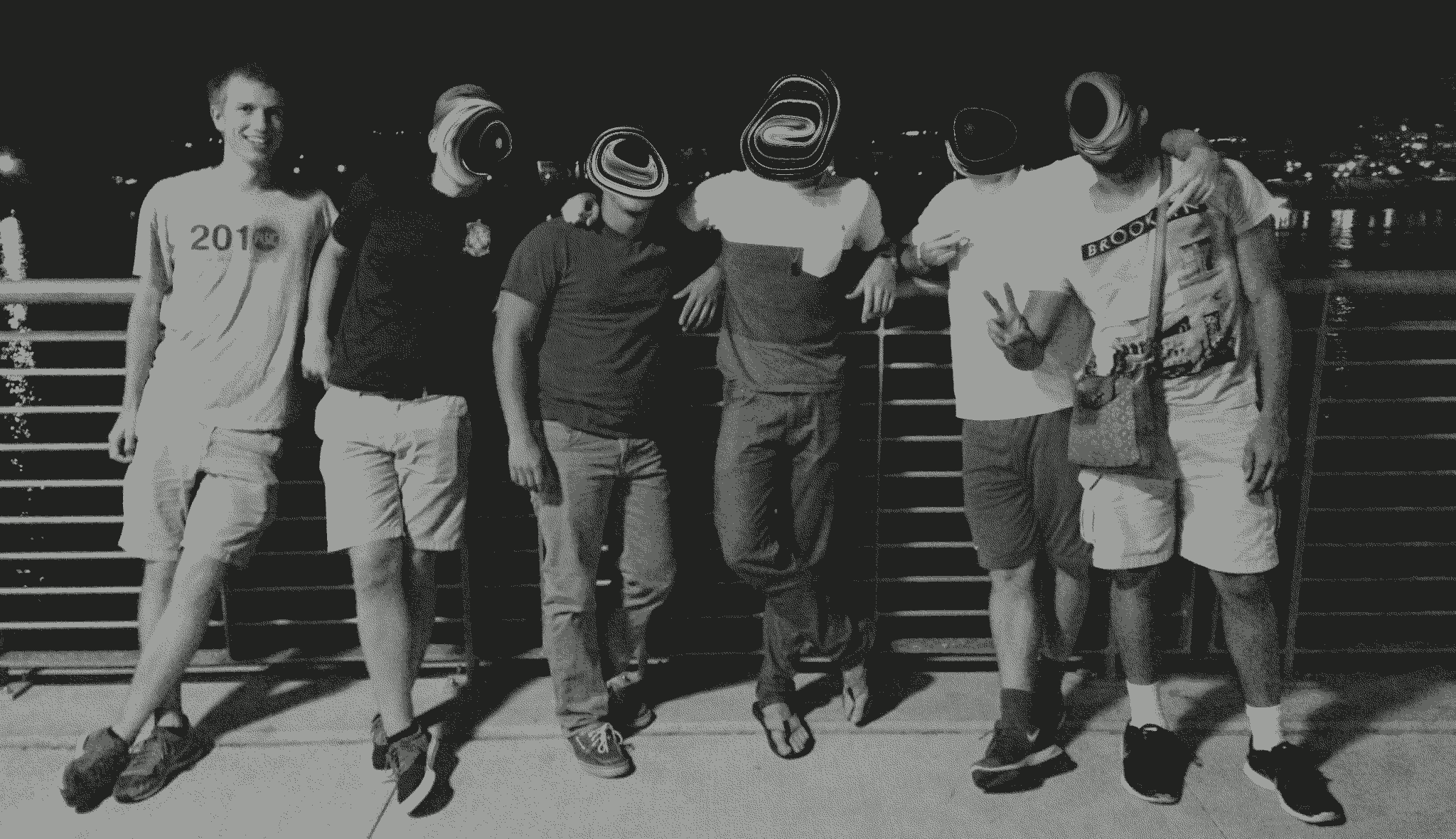 Still, leaving isn't easy. Even though my use of Facebook has waned in various ways over the years, it still functions as a sort of rolodex, and as an archive of good times. When I first started thinking about leaving, a few thoughts kept pulling me back:
What if I want to talk to [person I haven't spoken to in 10 years]?
How will I share about my life?
How will I look back at all those good memories and photos that are only on Facebook?
…basically: "What if I need it later?"
Facebook is a pathway to my past, with an (honestly) pretty good user interface, and it is hard to give up on that. This isn't my first time trying to leave. But making friends as an adult is hard enough as it is. I don't need these companies to get involved in my social life by modifying my behavior - even modifying it by 0.01%. I'll pass on leaving my self-esteem to the whims of their moneymaking algorithms. From here on, where I can, I want to engage as authentically as possible. I'm going to set my own boundaries. In so many ways, and for so many reasons, Facebook just isn't cutting it. That's it - I'm out.
How
Since Facebook is so ingrained in my life, even after months of declining use, extricating it has been no easy task. I could quit the platform with no notice or preparation - cold turkey, like a couple of my closest friends - but I still feared losing touch with people who I only am connected with on Facebook, or losing track of the photos and memories that made me love it so much in the first place. As such, my goal is to replace all of the tools Facebook provides with my own, piece by piece.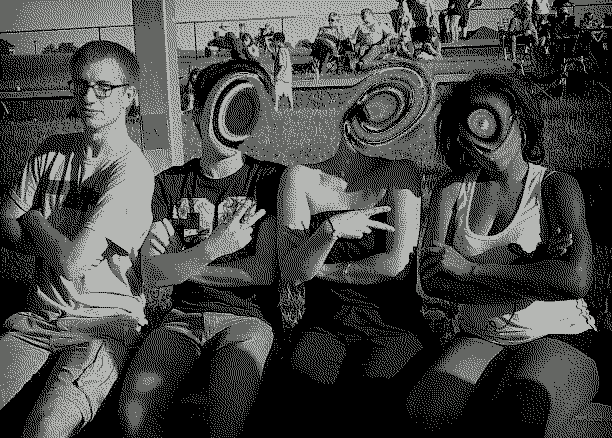 Initially, when I was first thinking about the ways I engage with the platform, I ran into a post by my acquaintance (and Facebook friend) Sahar Massachi called How I use Facebook. Since Sahar used to be an engineer on Facebook's Civic team, I was intrigued and I followed a few of his suggestions:
I told Facebook that I didn't want to see ads anymore, over and over again, until I didn't see as many ads2
I unliked all of my liked pages and only followed a few of them that were especially important to me
I left most of my groups
These changes were okay, but they didn't release me from my core hang-ups with the platform. After another hour-long doom scroll on my phone, I deleted the mobile app. I had done this numerous times before, but it never stuck. I would be going to an event, or want to post a photo while out and about, and end up re-installing the app. Or I would just start opening up the mobile site in a browser.3
In the days of the pandemic, however, that was not a problem, and this time it worked. I've made it longer than ever before without using the mobile app, and I haven't actually found that I need the platform at all. Now is my best chance to head off on my own - out into the unknown, a Facebook-less social world.
Here's how I've replaced Facebook:
| Facebook Feature | My Replacement |
| --- | --- |
| Profile page | This website |
| Sharing updates and opinions | Sending out a quarterly newletter and posting on this blog |
| Sharing memes | Check it out |
| Keeping up with the news | Using an RSS reader4 - just news, no comments section |
| Database of people | Making my own database on Airtable5 |
| Sharing artistic photos, sometimes | (Outdated) VSCO |
| My personal photos6 with friends and family | I originally moved these to Google Photos and a good 'ol SSD.7 But moving them to Google was a mistake - they are the original surveillance capitlist! They are now housed on private file storage. |
| Hosting Events8 | Email invitations, using my new people database! And maybe an online form for RSVPs |
| Birthdays | Added the most important ones to my calendar, yearly recurring |
| Saved posts and links | I already tend to a vibrant lists ecosystem9 |
| Groups | Most of these are dead, some are stupid meme groups, and while others have no replacement, it's been a while since I had a meaningful exchange there. |
| My Dad's Jeopardy Video | Don't worry, I posted it to Youtube |
Overall, I am finding so far that the sum of these parts is greater than Facebook's whole, especially considering all of the contextual issues I discussed in the first part of this post. Once I had done all the prep, I also did one final download of all my information, just to be careful, and backed it up on my SSD.

For another guide on leaving and/or limiting social media, check out this one from the Center for Humane Technology.10 I think it is also worth it to think about securing your Internet use more broadly, not just in terms of social media use. I wrote about secure tools on Fractured Atlas's blog, and I will be writing more about digital security here on this blog as well.
What's Next?
I recently told a close friend of mine (via SMS) that I am in the process of leaving Facebook for good. Their response? "This is such a good step." I also know, however, that this might seem like a "lone-wolf" escape from the social obligations of the modern public square. Do I have a responsibility to shout my opinions - which are completely correct of course (lol) - into the social media void? No. Taking into account the ways my mental and emotional health are affected and the deep damage these systems have done to our society,11 I see no way that Facebook should continue to be part of my life.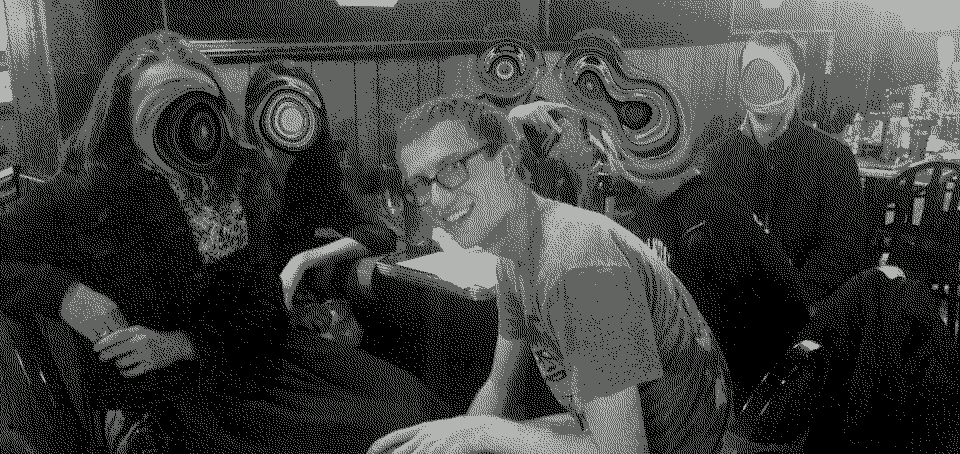 That said, I'm not interested in losing personal connections. In fact, thinking about this has highlighted their importance. I've never been more conscious of how valuable my real, direct relationships are - even those that have long been dormant. So my plan is to to reach out to each remaining Facebook friend one by one, via Messenger, and:
Let them know I am leaving the platform
Explain why I am leaving (with a link to this post and The Social Dilemma)
Exchange non-social-media contact information
Share a link to my quarterly newletter
(At some point I'll set an official date for my Facebook shutdown, leaving plenty of time for folks to respond.)
Just because I am leaving a "social network" does not mean I am done with networks or socialization. And I'm definitely not done with the Internet. One network that I will be joining to start is a cool index of arts and open-source focused personal blogs called a webring. I'm looking forward to learning about other options, too. See you there!